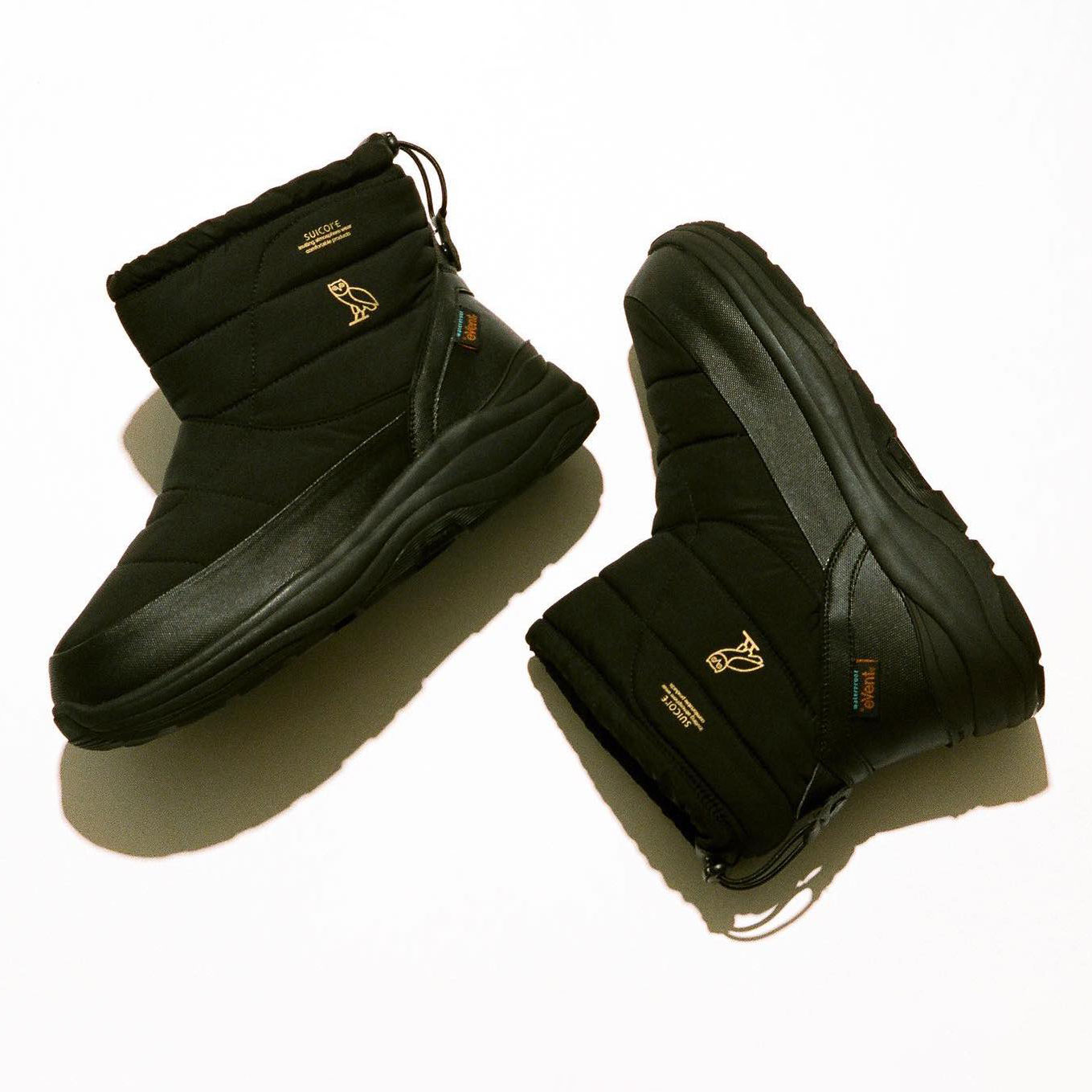 Suicoke Taps Drake's OVO for Second Collaboration
Having teamed up with some of the biggest names in the industry, including BAPE, Japanese mainstay Suicoke is once again tapping Drake's OVO label for a new collaboration.
Marking their second project together, the duo once again focuses on offering up some cozy signature silhouettes including the Bower boot made from eVent nylon, PVC, and 3M Thinsulate. The OVO x Suicoke Bower booth will be available in a "Woodland Owl Camo" comprised of a bevy of owls, along with a "Night Black" iteration. The pair have also decided to include a second offering in the form of the Pepper boot, which is basically a low-top version of the Bower. Just like the OVO x Suicoke Bower, the OVO x Suicoke Pepper will be available in "Night Black" along with "Saftey Orange".
Read the full article on Nice Kicks
For exclusive offers and more, subscribe to eightywingold Here